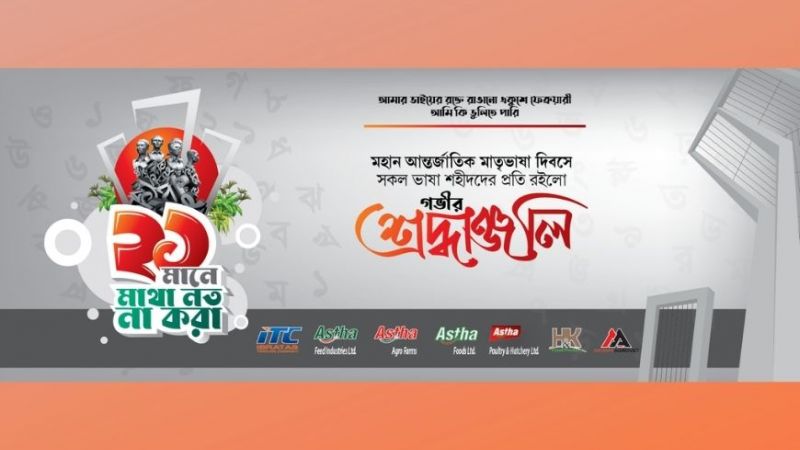 Shaheed Day & International Mother Language Day 2021
Today, all the ways will come together at the same destination - Shaheed Minar. All classes of people are moving slowly with a bouquet of flowers in hand, and singing the everlasting song 'Twenty First February painted in my brother's blood / Can I forget ...'. Today is the 21st of February is Shaheed Day and the International Mother Language Day.
On behalf of Astha Feed Industries Limited, deep respect to the immortal memory of the martyrs of the great language movement and sincere greetings and congratulations to all.