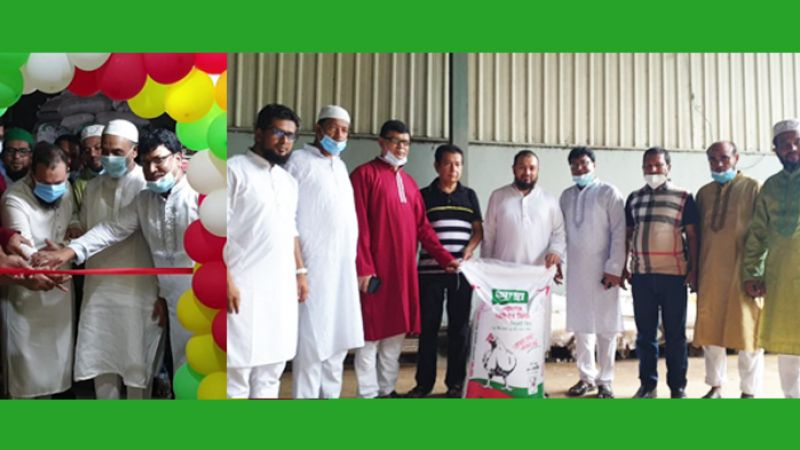 Astha Feed Began Its Journey With The Conviction Of Producing Safe Feeds
Safe animal protein is needed to build a healthy and strong nation. And safe feed is needed to produce safe and nutritious eggs, milk, fish-meat, chicken. With these considerations in mind, Astha Feed started its journey with the conviction of producing safe feeds. 
Production of the Astha feed officially started its journey at 12 noon on Friday (July 24, 2020) at Jainabazar in Sreepur upazila of Gazipur with the slogan "Contentment in Astha, Grow with Astha". Mr. Md. Mosharaf Hossain Chowdhury, Chairman, Astha Feed Industries Ltd. inaugurated the production of Astha Feed very briefly considering the overall situation in COVID-19 pandemic.
Mr. Gias Uddin Khan, Managing Director of Astha Feed Industries Ltd., Mr. Salauddin Emon, Director, Mr. MA Malek, Chief Operating Officer were also present at the inaugural function.
Gaining confidence among farmers by producing safe food in the country is a challenge at present. Stakeholders involved in the feed industry hope that the "Astha Feed" will move forward by tackling this challenge by adding state-of-the-art technology to poultry, cattle and fish feeds. The organizers of the feedmill hope to bring the best quality feed to the doorsteps of the farmers at competitive prices. They seek the sincere cooperation of all concerned.