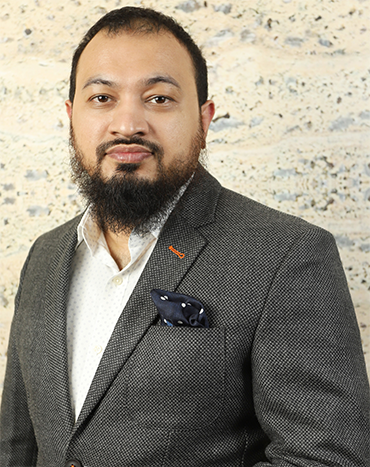 Mosharaf Hossain Chowdhury
Chairman
Rising population, moderate growth of per capita income and higher income elasticity demand for quality and secure food. For getting safe and nutritious animal protein, a productive and safe food for animals is a must. We believe that food quality standards must be upgraded to international food standards to build consumer confidence. Thus, we have come with Astha feed to achieve people's belief and provide them secured and international standards' feed. Furthermore, if we want a vibrant rural economy, we must concentrate on the progress of the livestock industry.
We all know, the second goal of UNO's Sustainable Development Goals (SDG) is to end hunger, achieve food security and improved nutrition and promote sustainable agriculture. Nutritious foods are required for human capital development to accelerate the economic growth of the country. We are capable of as a part of the whole animal health sector in Bangladesh in ending hunger, providing people with safe food and better nutrition by securing quality feed for the livestock and fisheries.
I personally think the opportunities are enormous. I just want to make merely profit; my biggest dream is to create a positive vibe in the country. I, obviously with you, want to bring a significant change in this sector, not only securing safe feed, but also in creating job opportunity.
One thing that should get prioritized is farmers are not getting their actual prices for their products. If they lost their eagerness, the animal protein industry will become clueless. I am with the farmers who are relentlessly working with us to provide secure food. I have also planned to develop farmer's capability through training and using other effective ways as I think they have potential and I want to express those in reality. I am here to help them in every aspect of feed usage, rearing livestock and in other challenges to be overcome.